Are you spending more time outdoors this fall and winter? I love the Scandinavian saying "there's no bad weather, only bad clothing!" In the products I sell, I use natural fibers like Peruvian Wool and Merino Wool. Did you know wool and merino wool are body odor-resistant, moisture-wicking, and breathable? That means they're plenty warm for even the coldest days. The chilly weather is so much more tolerable when you're comfortable. I wore my merino wool hat on an 8-mile hike in the mountains of Banff last fall and didn't get cold or sweaty once!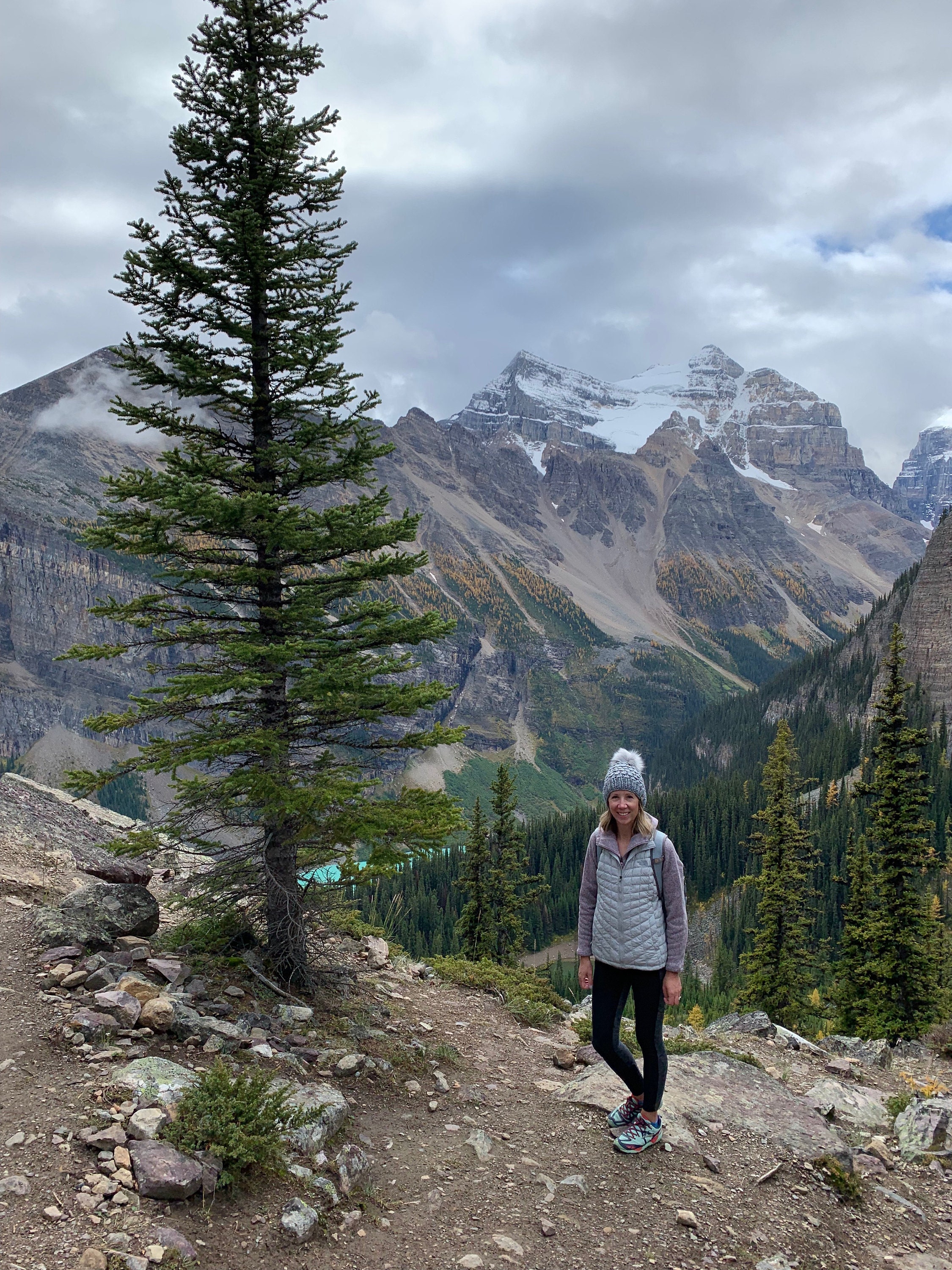 My favorite items for staying warm
If you follow me on Instagram, you've maybe seen me posting in my stories about my "Coffee Walks." I used to run in the mornings but kind of gave that up last spring when it just wasn't fun anymore. Now I'm finding joy in making a latte, listening to a maker business podcast or audiobook, and walking along the lake at sunrise. When it gets cold, it's a bit more of a process to gear up, but I wanted to share my favorite things for staying warm!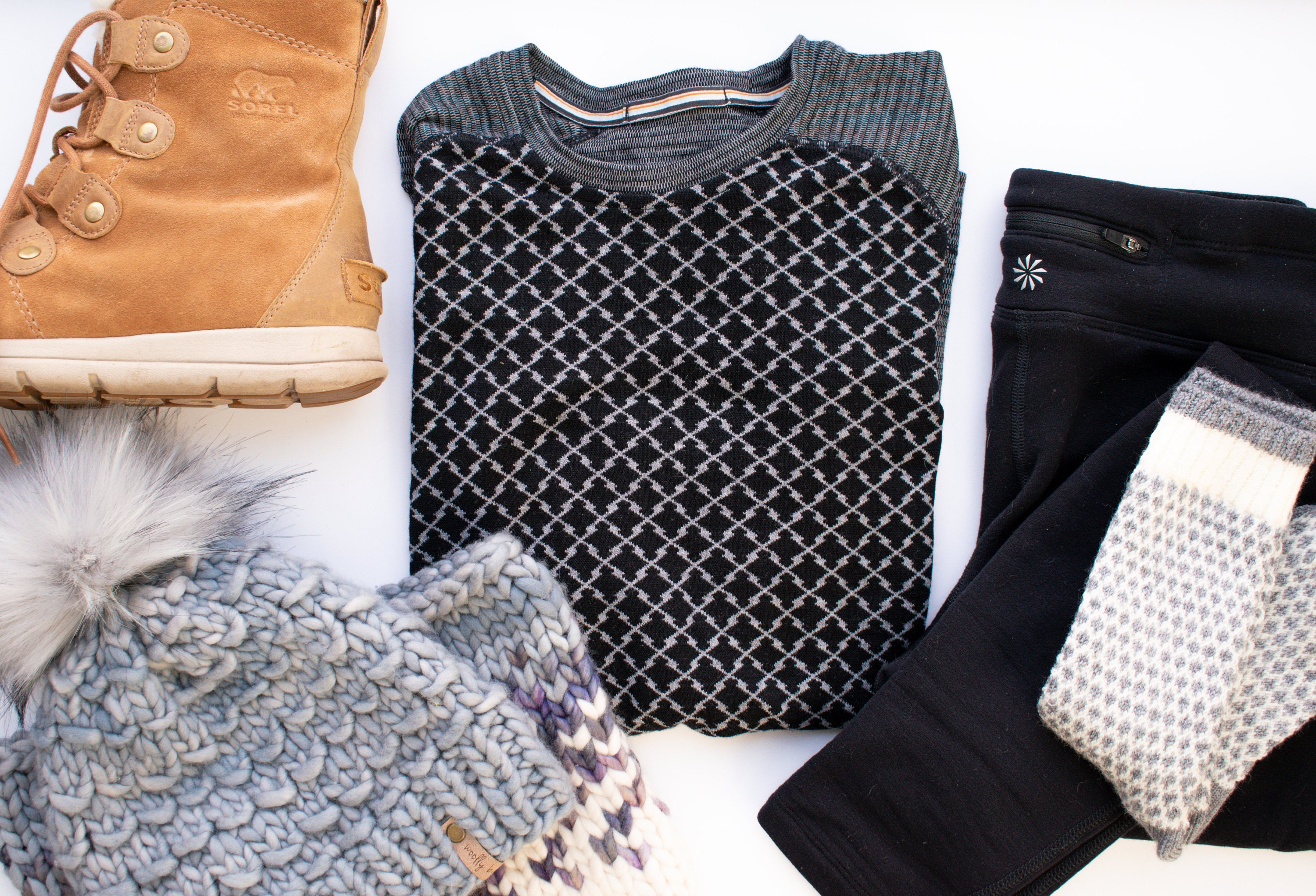 *Some of these are affiliate links, meaning I may make a small commission (at no cost to you) when you purchase through these links. As always, I only recommend products I own and love. 
Sorel Women's Explorer Joan Boot - perfect for everyday errands and comfy for walking, these are lighter than my huge Sorel boots but plenty warm and way cute!
Athleta Fleece-Lined Altitude Tights - super thick and super warm, your legs definitely won't be cold in these, and they now come in 4 colors (I have black and gray).  
Smartwool Women's Base Layer Top - perfect lightweight, yet super insulating base layer.
Smartwool Merino Wool Socks - I actually wear two pairs of socks, one normal athletic pair and then these on top.
The North Face Stretch Down Parka - lightweight but super warm!  I like that's long enough to provide coverage and warmth, but not too long to get in the way. It is stretchy like the description says, which makes it easy for wrestling a toddler in and out of a carseat (not that I have any experience with this ;)).
Worme Woole Upcycled Sweater Mittens - I found Sara's shop on Etsy last year and love that she repurposes old sweaters into these super warm mittens.
Heatmax Hot Hands Handwarmers - because no mitten I've ever tried is actually warm enough for me, I tuck these inside.
Top with a merino wool hat and Sunrise Cowl from my shop and you're good to go!