Introducing December's Pattern of the Month!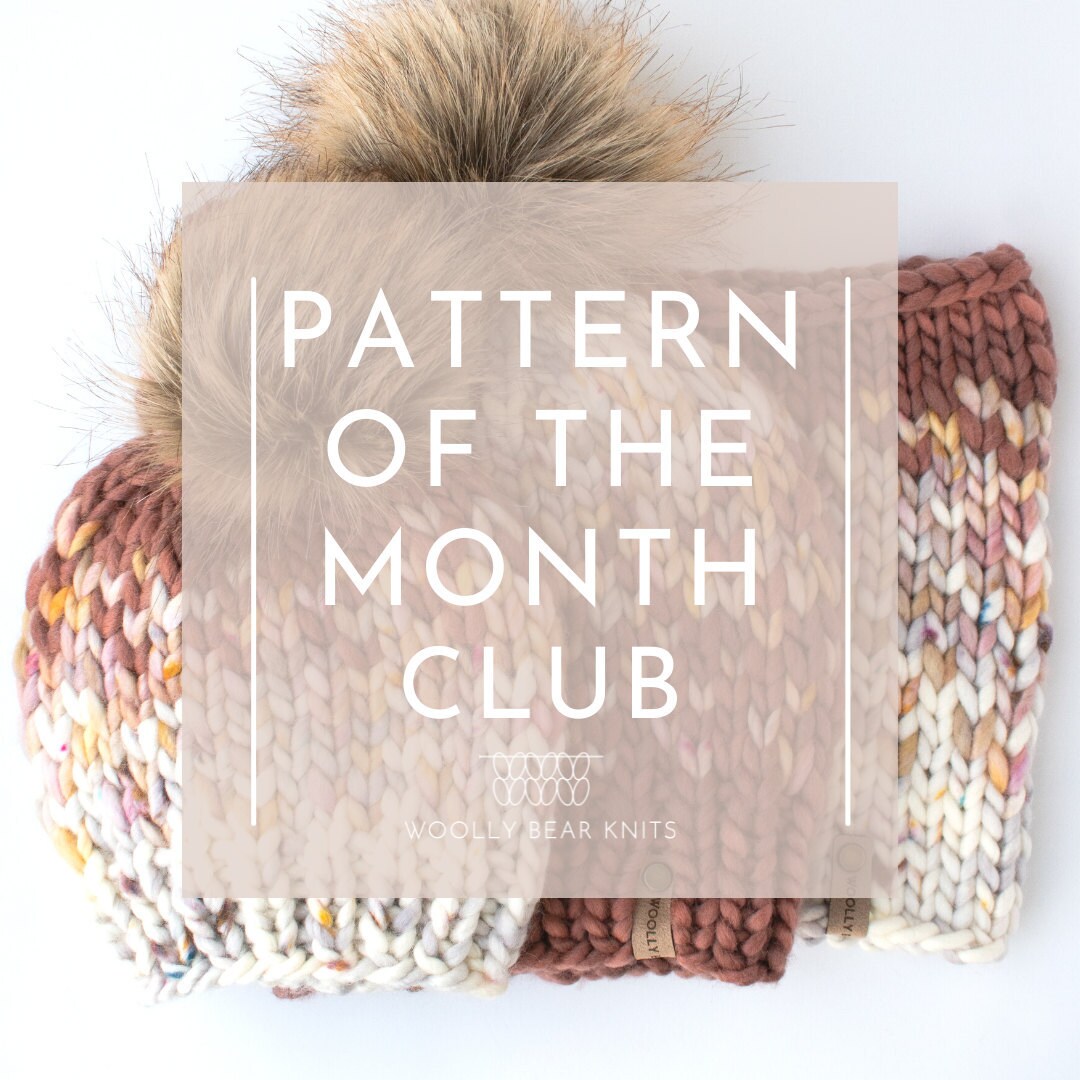 I thought it'd be fun to do a monthly knit-a-long of sorts. Here's how it will work:
December's featured patterns are the Sunrise Hat and Sunrise Cowl! You can make both or either. 
Each month, I'll select one knitting pattern that will be 50% for the month. You can purchase the featured pattern with coupon code PATTERNCLUBDEC. The discount will be valid on Etsy, Ravelry, and my website and you must enter the code at checkout to receive the discount. The coupon will be valid through December 31.
To join in the Insta knitting community fun, post a pic of what you knit with the pattern, tag me @woollybear_knits and use the pattern's hashtag #sunrisehat or #sunrisecowl so I can see and share. If your account is private, you can still participate, just make sure you send me a DM with your post because if I don't follow your private account, I won't see it. 
I'll share your work in my stories in a weekly feature. 
If you participate via the instructions above, I will send you a coupon for a free knitting pattern of your choice from my Ravelry store!
I'll choose one winner each month who will receive a surprise skein or two of yarn from my stash. 
If you can't join this month, no worries! I'm planning on doing it again in January.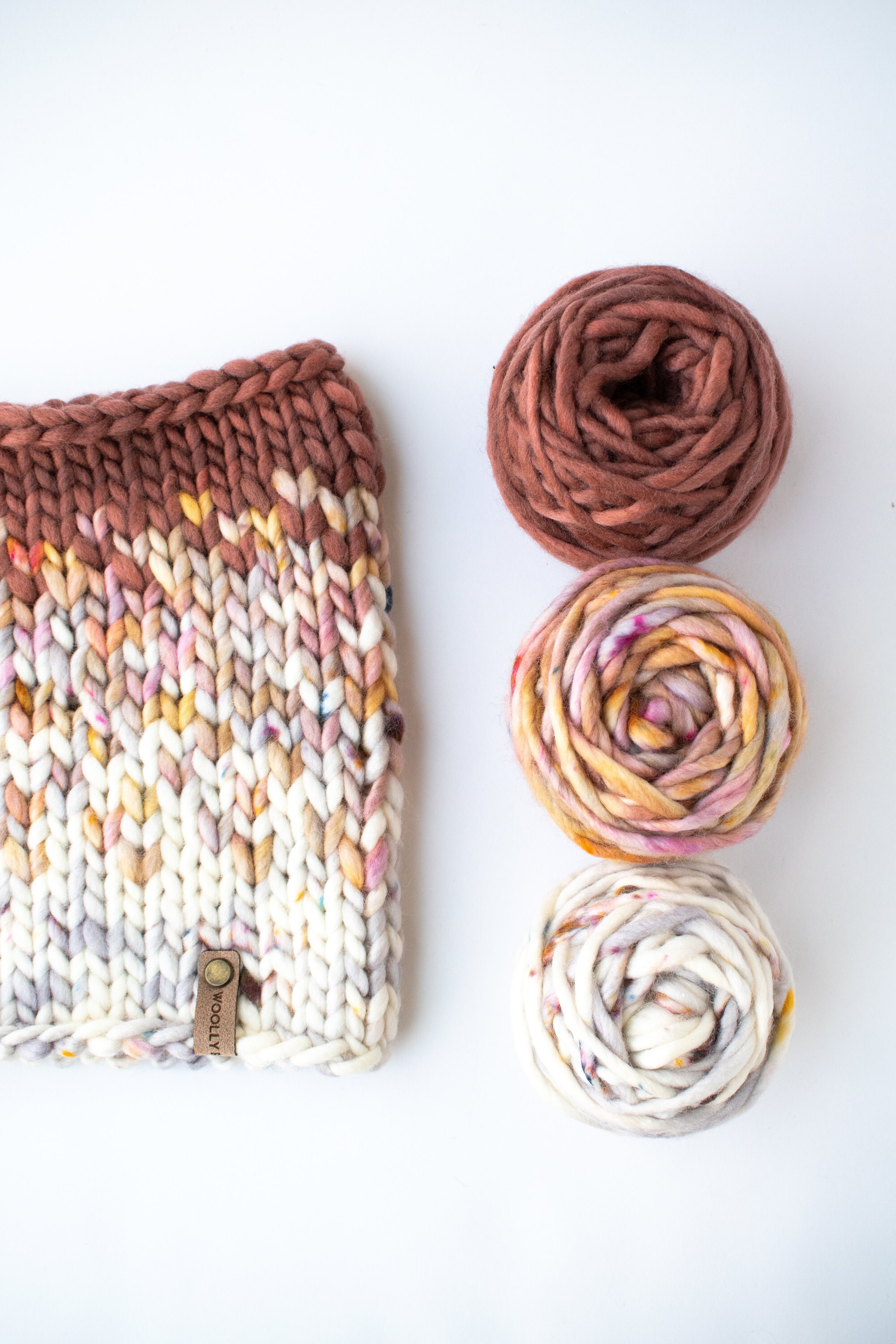 FAQs:
Yes, you can just buy the pattern with the discount and not participate in posting about it.
If you have a private, non-knitting account you can still participate, just make sure to DM me your post if you have a private account, since I won't be able to see it.
If you already purchased the pattern, you can join us still and are still eligible for the free pattern coupon and yarn winner if you post!
If you want both the #sunrisehat and #sunrisecowl, you can buy both using the coupon code.
If you participated in November and received a free pattern coupon, make sure to use that coupon by December!
Thank you Baah Yarn for yarn support this month! I used Baah Yarn Mammoth in "My Chihuahua Bites", "Heart of Gold", and "Mystic Marble". Three skeins (one color each) will make 2 cowls, an adult hat, and a baby hat!