Welcome
Hello there! Whether you're new here or have been a follower for a while (thank you!), I wanted to share more about how and why Woolly Bear Knits began, and what my company is all about. 
How it started
I learned to knit and crochet as a kid from my grandma. I crocheted casually since then but never really learned to read patterns. My grandma was left-handed so that's how she taught me, so I have a hard time looking at crochet diagrams! I re-taught myself to knit (right-handed) in 2018 by watching a lot of YouTube videos. My grandma passed away last summer, so I feel like my knitting business is a tribute to her and is motivation to keep going, knowing she was proud of me.
I used to work in the corporate world, and am currently staying home with my young son. Making things gives me something to do with my hands and gives me a creative outlet. After decking out most of my family and friends in my knitted creations, I started selling hats to friends and donated the profits to my sister's non-profit organization, Bar None Youth Ranch. When I wanted to expand to selling my hats to a wider audience, I created my Etsy shop: Woolly Bear Knits in early 2019.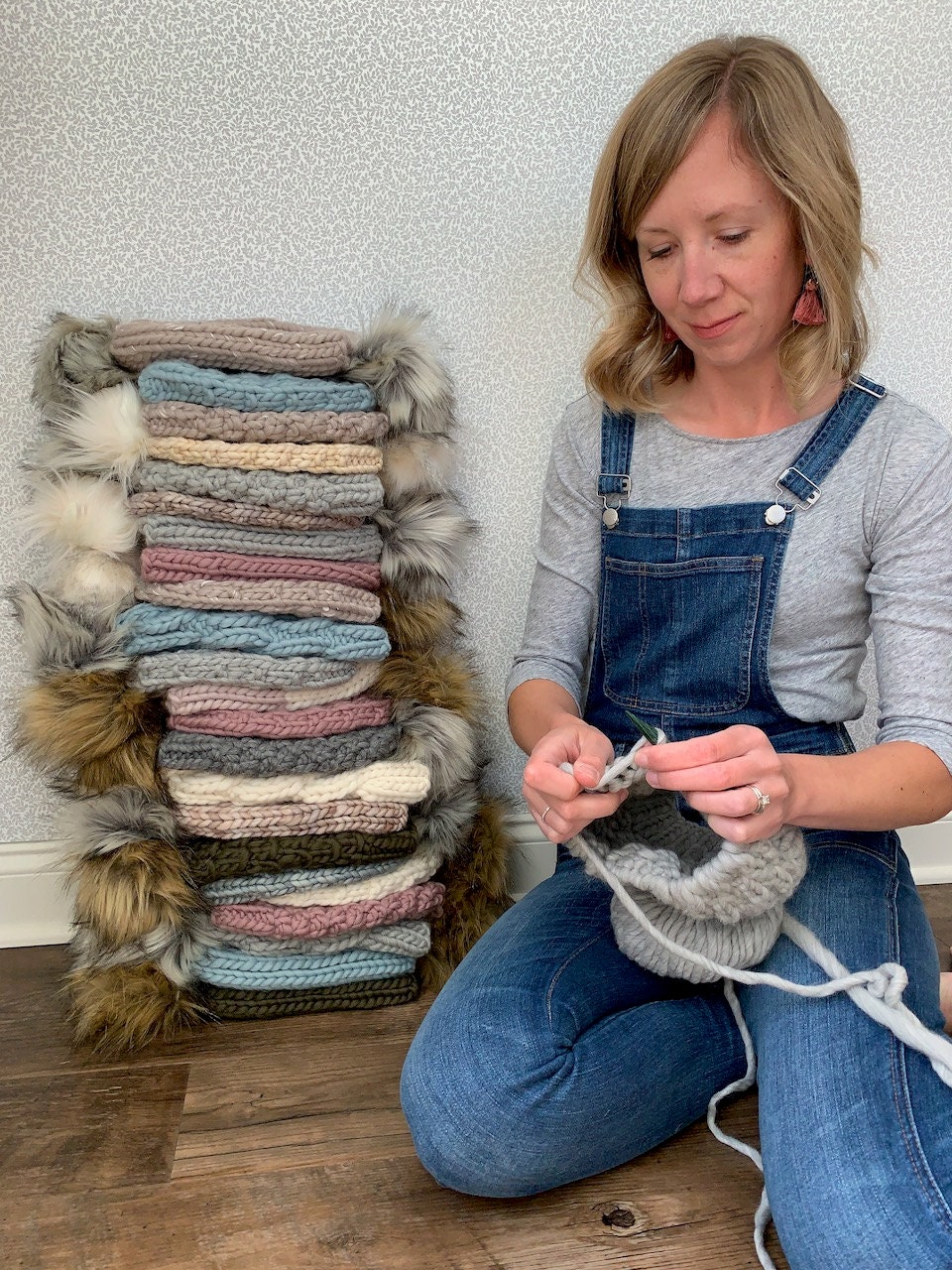 What's important
I started out using high-end, ethically sourced yarn and I will continue to do this going forward. It's important to me to use materials that are kind to animals and good for the environment. Wool and merino wool will last a long time if cared for properly, and are biodegradable when you're done with them. This is why you won't see me using a lot of acrylic yarn. I also don't use a lot of excess packaging when mailing out your items. While I love receiving beautifully packaged items, that joy is short-lived and the reality is most of the packaging ends up in the landfill. I just switched over to compostable mailers. I also value finding ways to reduce waste, so that's why you'll see many of my patterns are scrap yarn projects!
I never intended to become a pattern designer, but I owe most of my success (in terms of Etsy sales and Instagram followers) to the serendipitous pattern (the Sunrise Cowl, pictured below) I created randomly one day as a way to use up leftover yarn. I posted it on Instagram, sharing the story that I used to never use patterns because I didn't know how to read them. Then I'd get frustrated because things never turned out right (obviously, because I didn't know what I was doing). When I relearned to knit, I learned how to read patterns! I asked if people if they wanted the pattern for the scrap yarn cowl, and they said yes! So I did, and that's kind of how I got the ball rolling!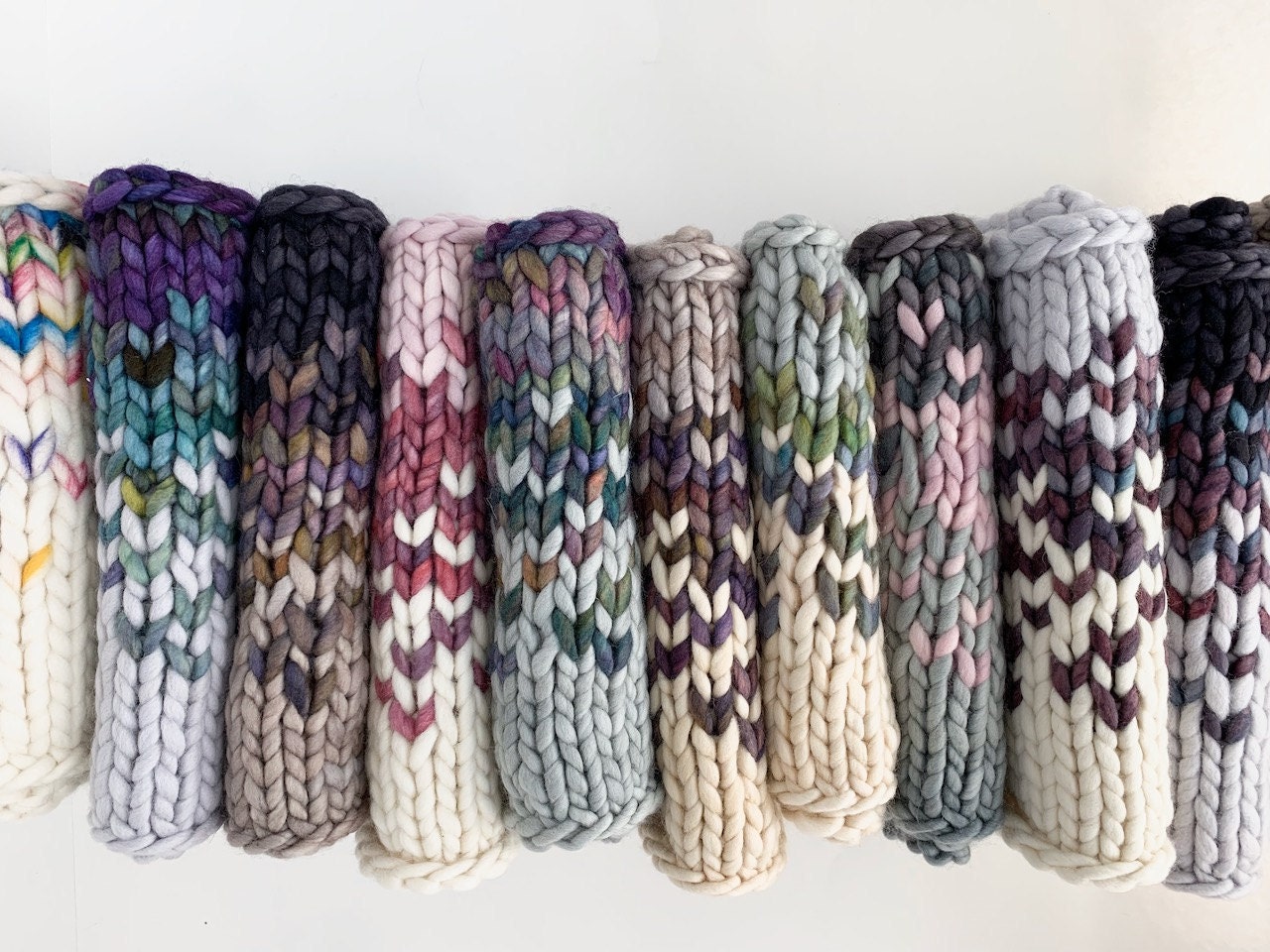 Thanks for reading, and THANK YOU for following along and helping fund my yarn stash and provide some extra income for my family!