Finding Creative Ways to Reduce Waste
I strive to create a business that's sustainable. From using ethically sourced yarns, to using compostable mailers for my shipments, I'm always striving to reduce waste. Another way I do this is by not letting my yarn scraps go to waste.
I created the Sunrise Cowl pattern (and followed up with the Sunrise Hat pattern) as a way to use up the colorful merino wool I knit with.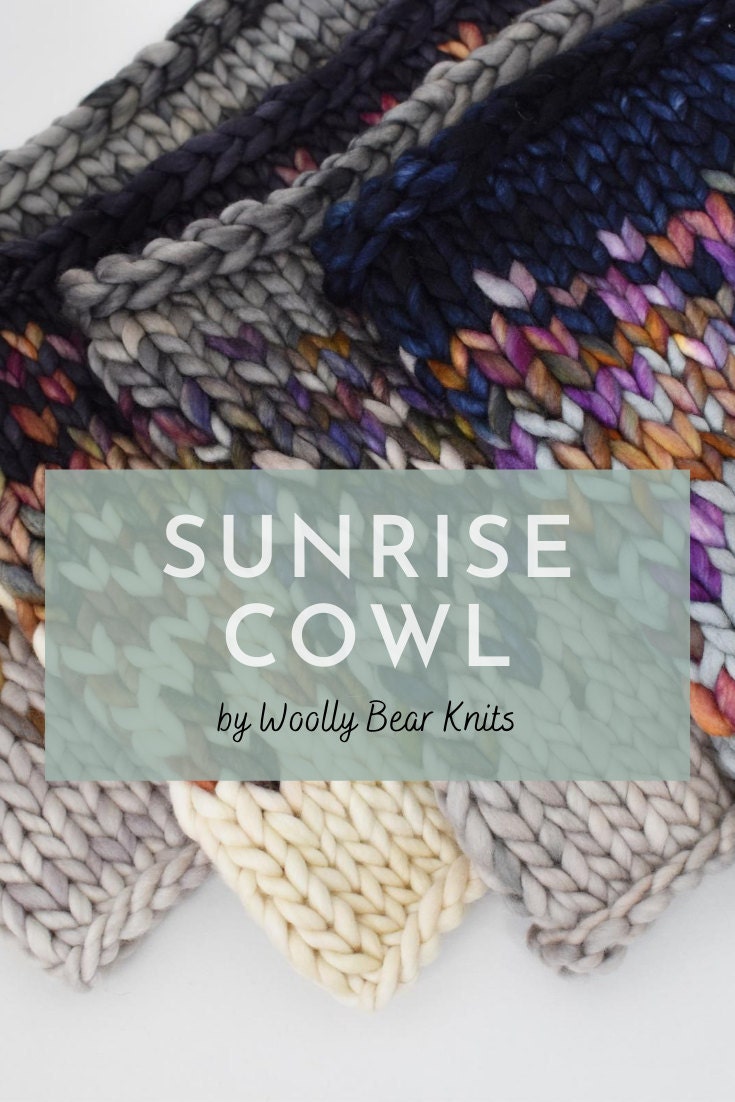 For these patterns, you'll need scrap yarn in three different colors. I typically use Malabrigo Rasta for this pattern, and weigh my scraps with my kitchen scale to know how much I have to work with. For the cowl using Malabrigo Rasta, you need approximately 45 yards (75g) color A, 30 yards (50g) color B, and 25 yards (40g) color C. To knit the adult size hat in Malabrigo Rasta, you need approximately 35 yards (54g) color A, 25 yards (30g) color B, and 15 yards (25g) color C. 
This pattern features stranded colorwork. If you're nervous to knit colorwork for the first time, do not fear! I've included video tutorials in the pattern, which are also available on my YouTube channel. 
Find the Sunrise Cowl pattern here
Find the Sunrise Hat pattern here
I've rounded up some other favorite scrap yarn patterns I frequently knit to share with you here!
Nokhu Beanie by Smeeny Beanie Knits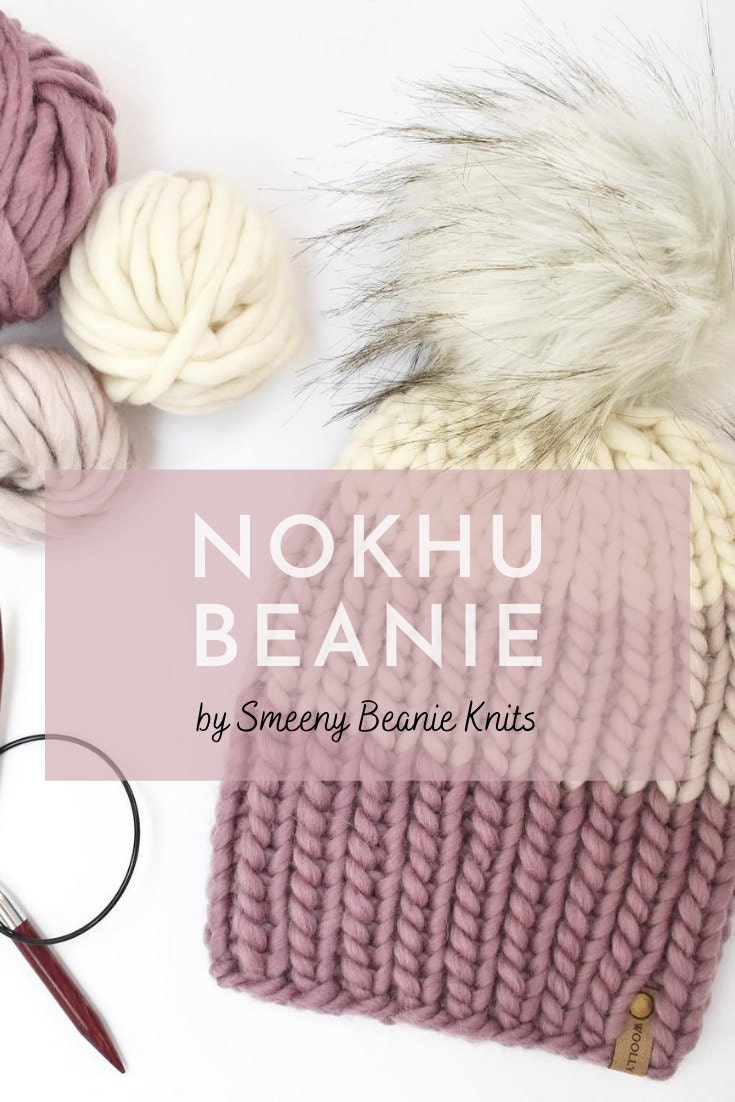 I was a test knitter for this pattern, and it's such a fun, quick knit! The color combinations are endless. The ribbed knit is stretchy and super comfortable to wear. There are options to make a two-tone or three-tone version. I used leftover We Are Knitters "The Wool" to knit mine. Included in the pattern are instructions on how to do a jogless join of your new color - always helpful!
Get the Nokhu Beanie pattern from Smeeny Beanie Knits
Riverbend Beanie by Aspen Leaf Knits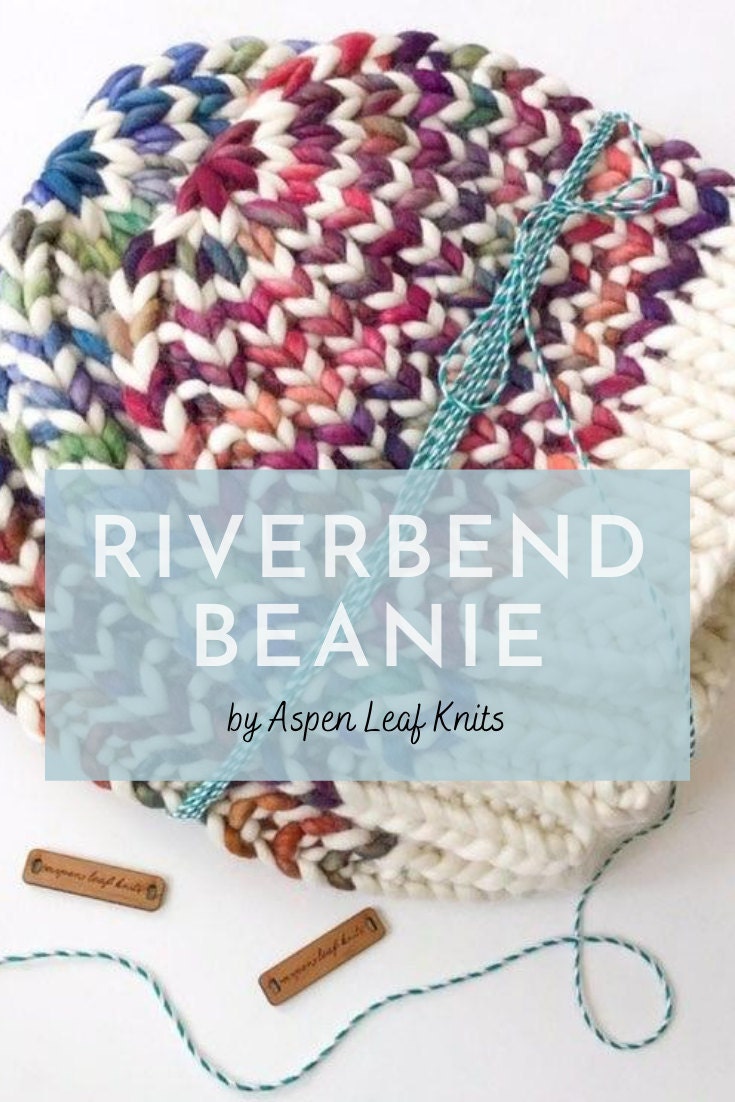 I use this pattern to create my team colors hats I sell at a cute local shop, Upsy Daisy in White Bear Lake, MN. The stripes in this pattern are a perfect use for those little leftover yarn balls you have. You could even use multiple colors to create super colorful stripes. This hat is super comfy and has a beautiful, clean decrease at the top. Ginny of Aspen Leaf Knits writes gorgeous patterns, I highly suggest you check out her designs.
Get the Riverbend Beanie pattern from Aspen Leaf Knits
Frost Beanie by Lee and Evelyn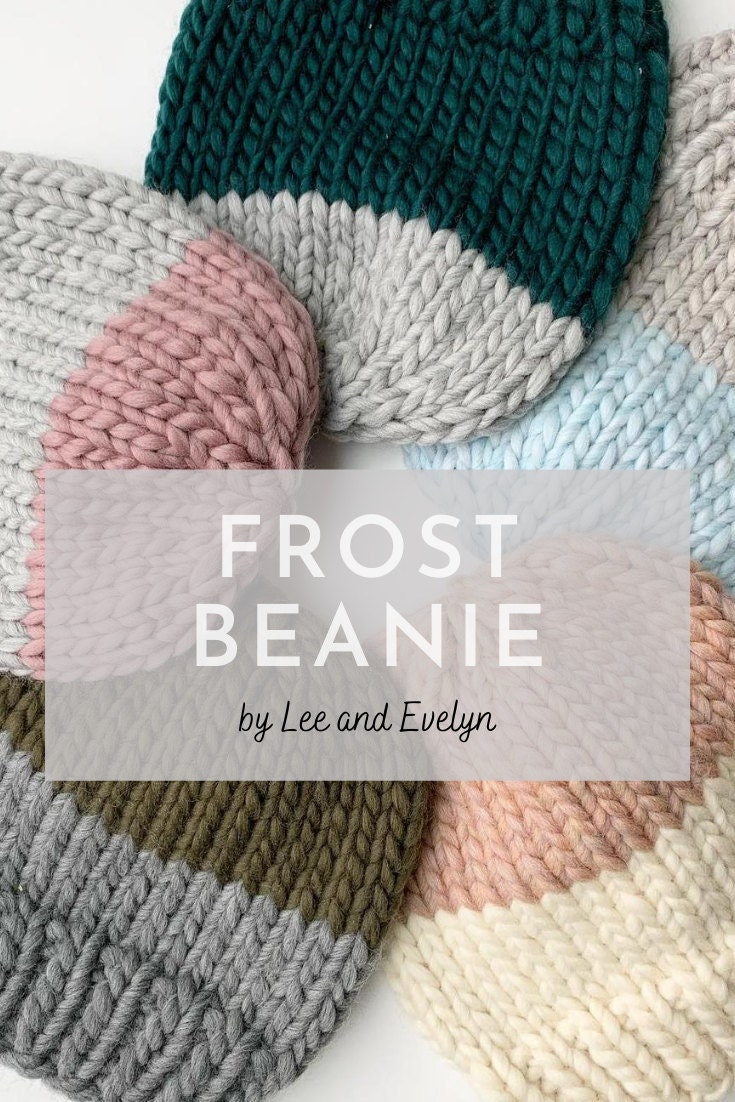 Last winter, I used leftover yarn from knitting adult size hats to create two-toned colorblock kids' sized hats for a coordinating Mom & Me set! Alicia from Lee and Evelyn has a beautifully written pattern that comes in seven sizes (newborn to men's size) and has great instructions on how to create a jogless join of the second color.
Get the Frost Beanie pattern from Lee and Evelyn
Find Your Way Cowl by Rosie Posie Design Co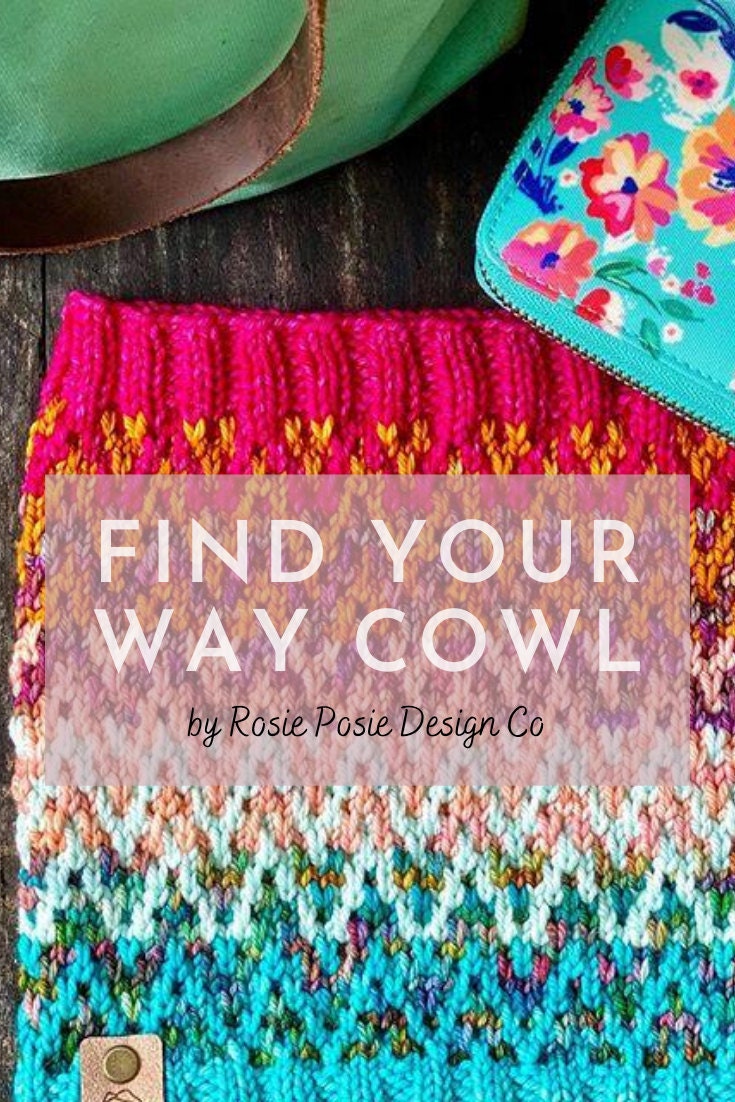 I test knit the original two-color Find Your Way Cowl by Mandi of Rosie Posie Design Co., and she just updated the pattern with the option to knit a multi-colored one! If you're like me, you probably have a ton of little balls of worsted weight yarn leftover that you don't know what to do with. This pattern features mosaic knitting, which is different than stranded colorwork, so there are no messy floats on the backside.
Get the Find Your Way Cowl by Rosie Posie Design Co
I hope this post helped inspire you to look at your yarn scraps in a new light! You can pin the image below to save this post on Pinterest to refer to later! You can shop all of Woolly Bear Knits knitting patterns here or on Ravelry.