I love coffee. I look forward to my morning ritual of making a vanilla latte, then heading out for a walk along the lake with my coffee in my favorite mug and a podcast. I use this Nespresso machine. I often make a vanilla bean syrup for a dash of sweetness. See the bottom of this post for my recipe!
Back to the topic of knitting
I hate wasting things. Whether it's leftover yarn or those cardboard disposable coffee sleeves! I created this knit coffee sleeve pattern last year to sell at craft markets for gifts or a small add-on item. I'd like to share the pattern with you!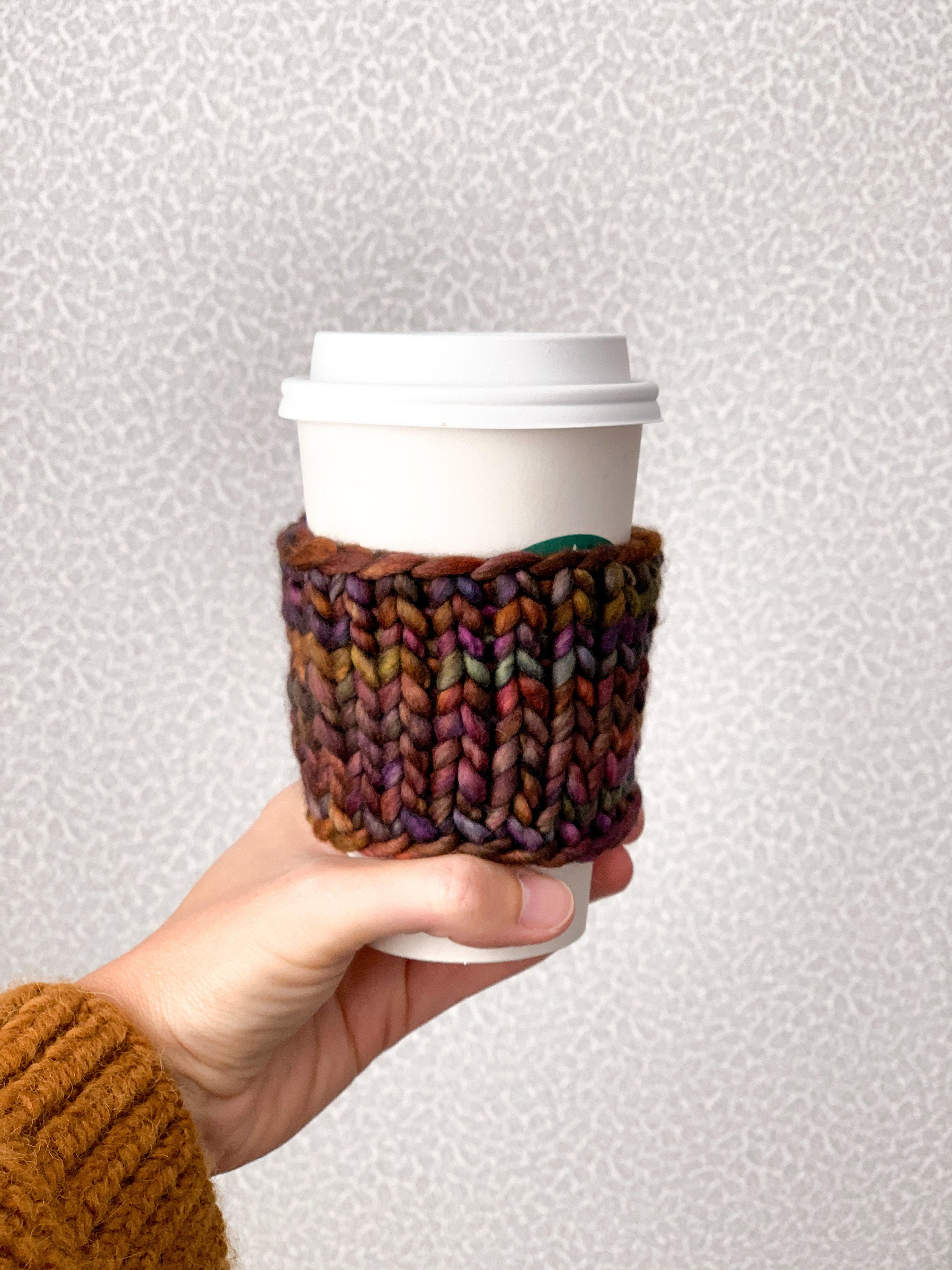 Knit Coffee Sleeve Pattern
You need:
About 20g / 12 yds Malabrigo Rasta (weight 6/super bulky) scrap yarn
US13/9mm 36" circular needles for Magic Loop method (or use double pointed needles instead)
For packaging: Coffee Labels from Angie + Britt
Printable: Cup Cozy Display Template from The Knotty Boss
Here's how to make it:
Cast on 20 stitches, join in the round. 
Knit for about 10 rows or 3.5" (or desired height).
Bind off and weave in ends.
Attach coffee label and enjoy!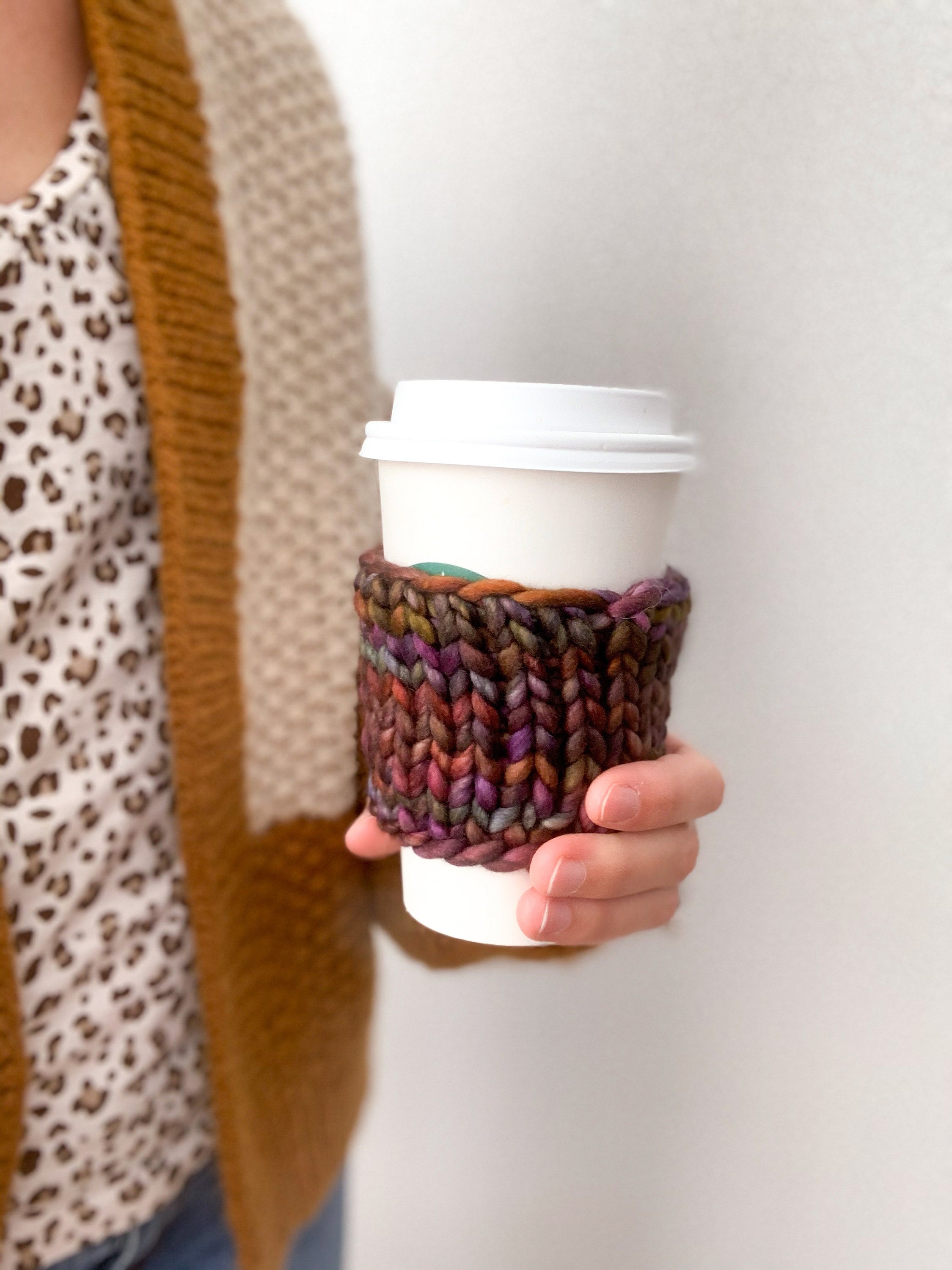 Vanilla Bean Syrup Recipe
In small saucepan, mix together 1/3 cup sugar, 1/3 cup water, the seeds from 1/2 a vanilla bean pod. Stir over low heat until the sugar dissolves. Keep in a tightly sealed container in the fridge for up to 2 weeks. I usually add about a teaspoon to my latte. 
Like these tips? Follow me on Instagram @woollybear_knits or on Pinterest for more knitting patterns and inspiration. Find my other beginner-friendly knitting patterns available on Etsy and Ravelry!
This post may contain affiliate links. Thank you for supporting my small business!
Save this image to to pin pattern for later!